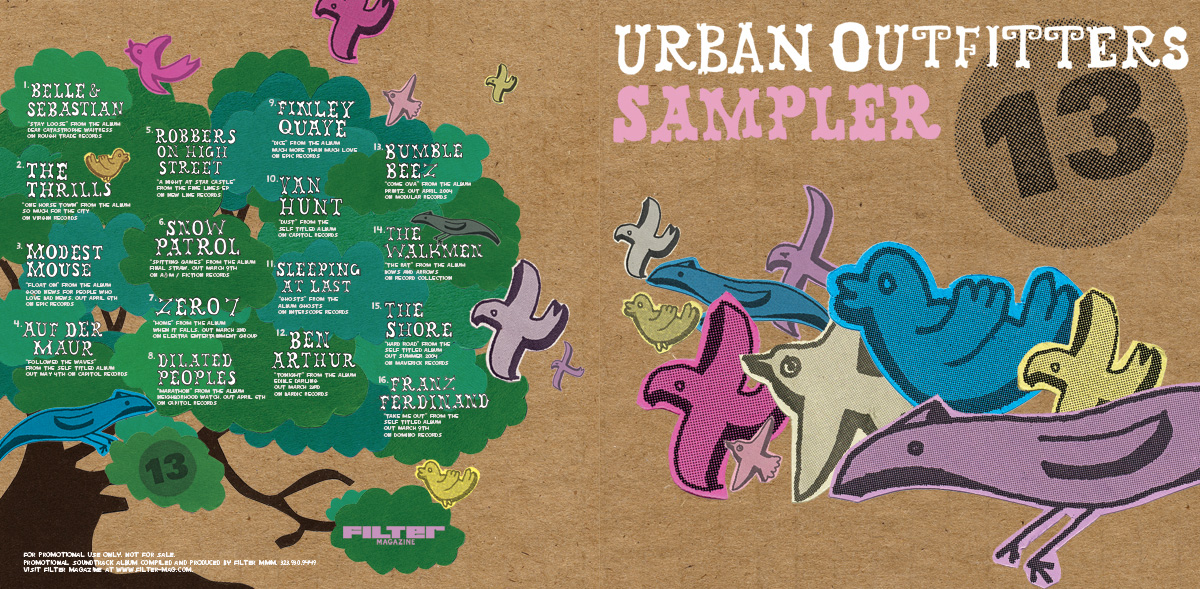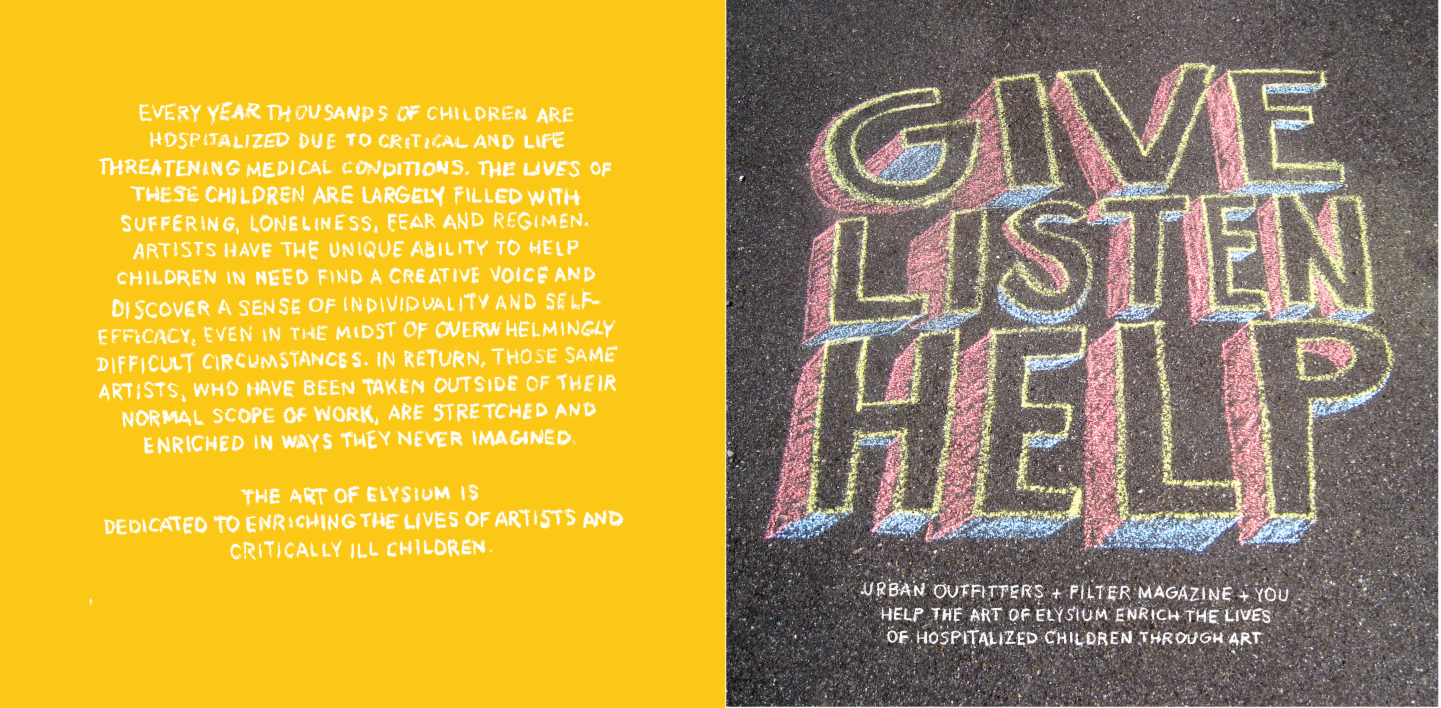 I started my career as a graphic designer at Urban Outfitters in 2001. I was hired by then Art Director Jeremy Dean who I consider to be an amazing designer, mentor and friend. He encouraged me, gave me room to grow, make my own mistakes and taught me a staggering amount about typography, and graphic design.
I worked at Urban Outfitters from 2001-2009. A couple years in I was handed the keys to the entire music segment of our design load to concept, art direct and design on my own. Our CD samplers (collab with FILTER Magazine) were a large segment of this work.
I worked very closely with Filter Magazine, and the URBN Music Coordinator on every project to ensure that we not only had a unique design standpoint with every sampler, but also to make sure the magazine and the artists were happy as well.
I relished the opportunity to showcase my growing skill set and to develop a variety of styles that represented URBN at the time. The URBN Art Dept at that time was only 6 people. 5 designers and 1 art director. We weren't driven by trend. We were driven by creating something new, and to bring forward our own ideas. To respect inspiration instead of mimicing. That design ethos has never left me.
I LOVED using hand type in these projects. I loved to use mixed media, off the wall techniques, photography, collage, sculpture, all of the tools I had in the tool belt to deliver an engaging product that asks to be picked up.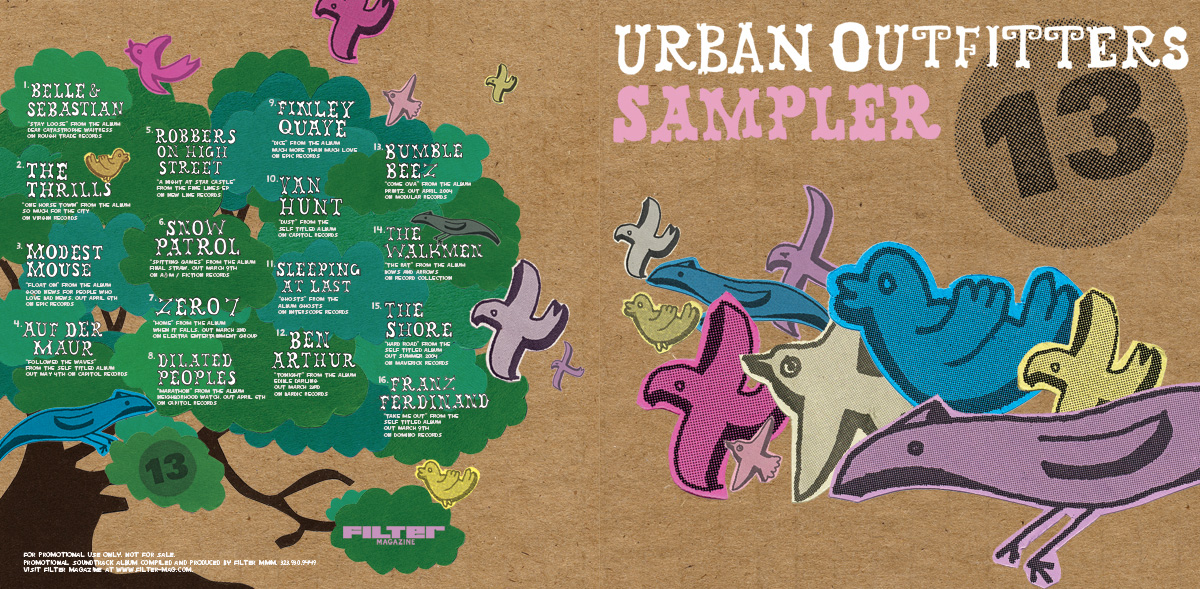 In approx 2005 we launched a new series of CD's that were sold to help certain charities. Myself and then Art Director Kevin Lyons worked on the concept to which we named "GIVE LISTEN HELP". these projects were very important to me personally. Working with Jeff Castelaz and the Pablove Foundation was something I will always cherish and be proud of.