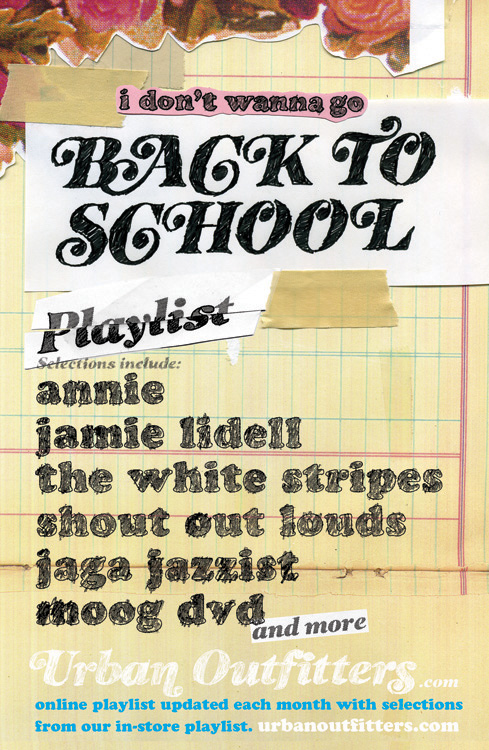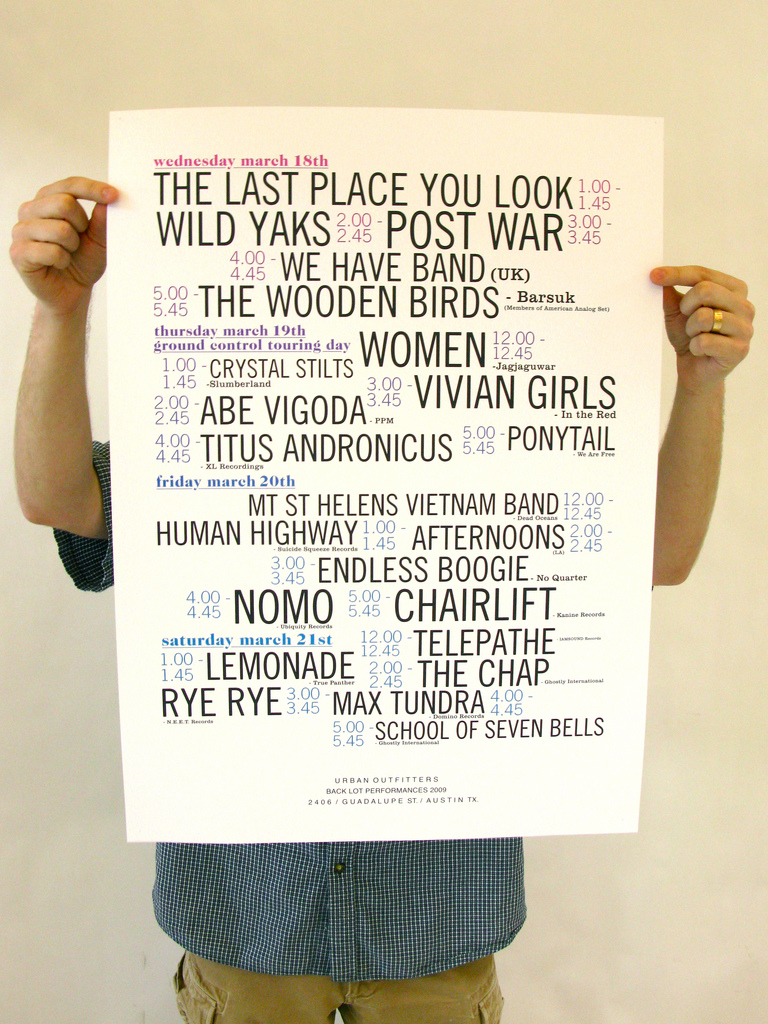 Leading the design of everything music related also meant designing posters. As a printmaker this was one of my favorite projects. Working with amazing musical artists and printmakers in combination was right up my alley as a kid that grew up making punk and hardcore posters by hand.
Beyond design of the posters I also had to manage their printing and production. I worked with topnotch printers,, utilizing varied techniques that made sure our posters stood out and felt special.
URBN started having music showcases during SXSW in Austin TX but we were not officially part of the festivities so we had to come up with our own name. "Down and to the Left" was the tongue in cheek name I coined for these backlot performances.